In the March 6 Issue of the Journal of the American Medical Association (Vol. 309, No.9), authors Jeffrey H. Cohen, MD and Motao Zhu, MD, PhD put forth, in their article Keeping an Eye on Distracted Driving, the argument that:
Fatalities associated with distracted driving due to mobile device use continue to increase
Education and legislation are failing to solve the problem despite concerted effort and expense
Education, alone, rarely leads to behavioural change. The authors note, "As individuals continue to use their cell phones nearly continuously throughout the day, for both business and pleasure, they will continue to be tempted to use this technology - if available - while driving."
Similarly, legislation that cannot be practically implemented by law enforcement personnel is unlikely to be a deterrent. The authors observe, "Simply banning handheld cell phone use while driving, without providing law enforcement with an easy method of detecting such use, is akin to banning drunk driving without using breathalyzers or sobriety tests to detect violators." The difficulties of detecting unlawful use and the scarcity of police resources make it unlikely that law enforcement will place a high priority on apprehending violators of legislative bans.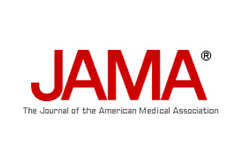 The authors' central thesis is that "Cell phone use while driving is a problem that has been created by technology, and solving this problem will require technological solutions."
Authors Cohen and Zhu conclude, "Failure to act in this manner [failure to implement technology solutions] will result in the continued loss of thousands of lives each year to this preventable public safety hazard. In the era of smartphones and smart cars, it is time to be smarter about keeping them apart from one another."
At Aegis, we could not agree more and have created the industry's broadest portfolio of solutions to automatically detect when mobile devices are in a driving state and to implement policy controls which ensure the safe and legal use of such devices while driving.